We are here to support your health and well-being.
Directions:
We are located one block south of St. Patrick Street between Oak and Lincoln Ave.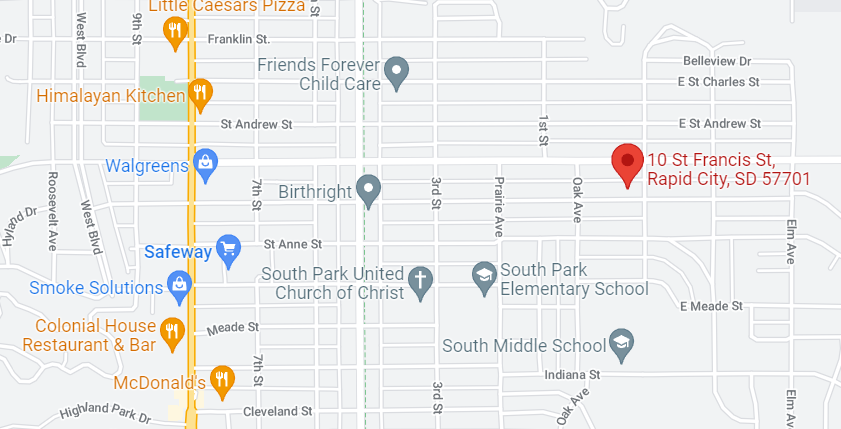 Please use the form below to send us an email:
Whether you want to eliminate pain, get pregnant, manage stress, or recover from surgery, we apply our in-depth knowledge of multiple treatment protocols to help you heal.
Monday - Friday: 9:00 AM to 5:00 PM
Saturday: 10:00 AM to 1:00 PM
Sunday: Closed
New Freedom Acupuncture provides Rapid City, South Dakota & the surrounding Black Hills with alternate treatments for pain, fertility, allergies & more. Click to learn more.

IMPORTANT: This web site is designed for general info and marketing purposes only.